BEE PASSIONATE!
From "BEE TO BOTTLE", our passion is evident.
BEE BEAUTIFUL!
From the SUN-DRENCHED Coasts and Countryside...
BEE JAMAICAN!
To the COOL Mountain Ranges and Hillsides.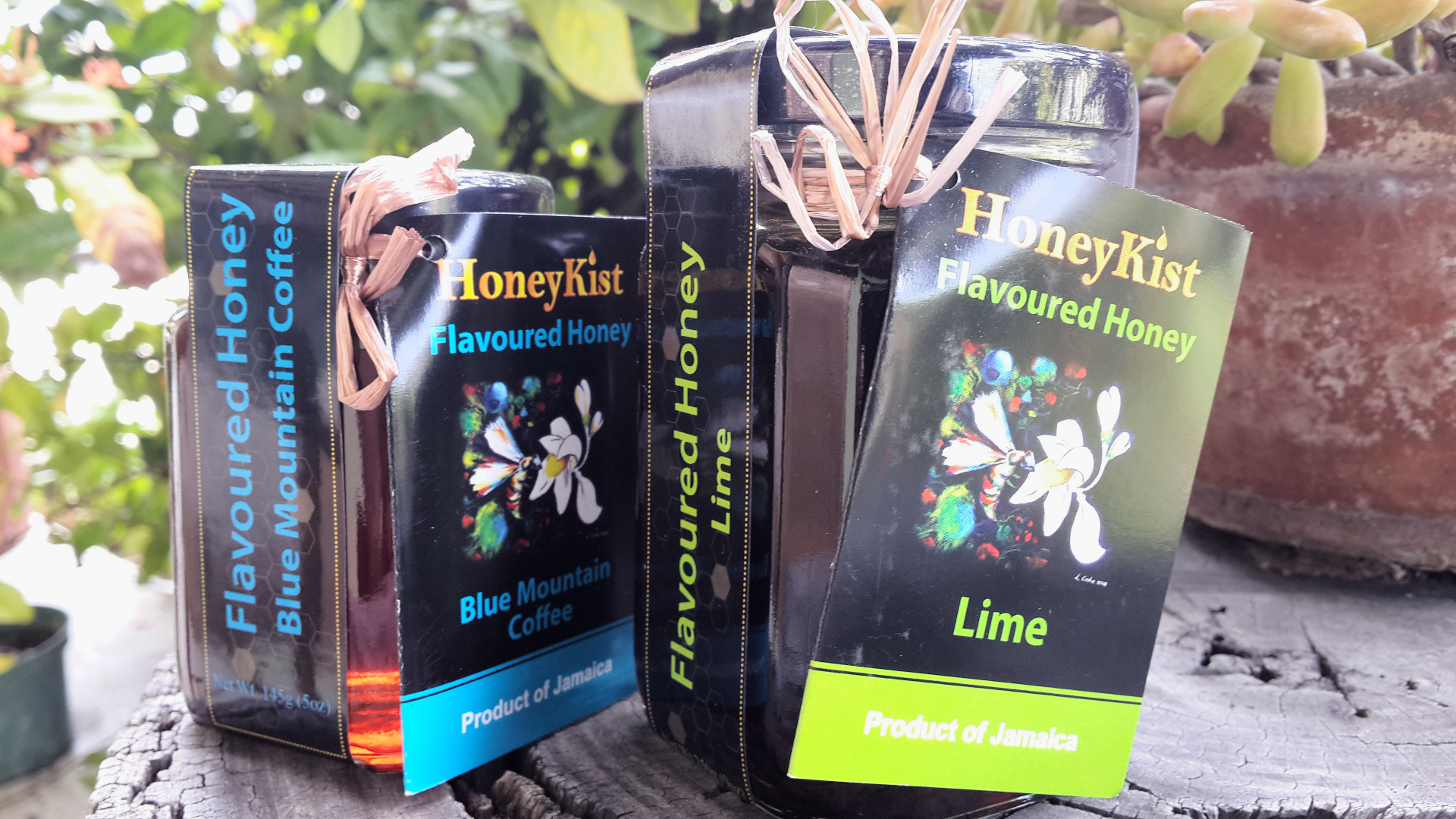 BEE INNOVATIVE!
Like the finest of wines or champagnes...Our FLAVOURED HONEY FUSIONS are Distinctive. All natural, no artificial flavors or additives.
BEE BOLD!
Honey Fusions are infused with just a "Chups" (small kiss) of our UNIQUELY JAMAICAN fruits, vegetables and spices.
BEE INTRIGUING!
A PREMIUM PRODUCT that is Simply...Honey, Simply...Jamaican and Simply...the Best!
BEE EXCEPTIONAL!
A clear "Artisan Flavoured Honey" - in five (5) DISTINCTIVE AND UNIQUE flavours: Jamaican Blue Mountain Coffee, Ginger, Lime, Pimento/Allspice, and Scotch Bonnet Pepper.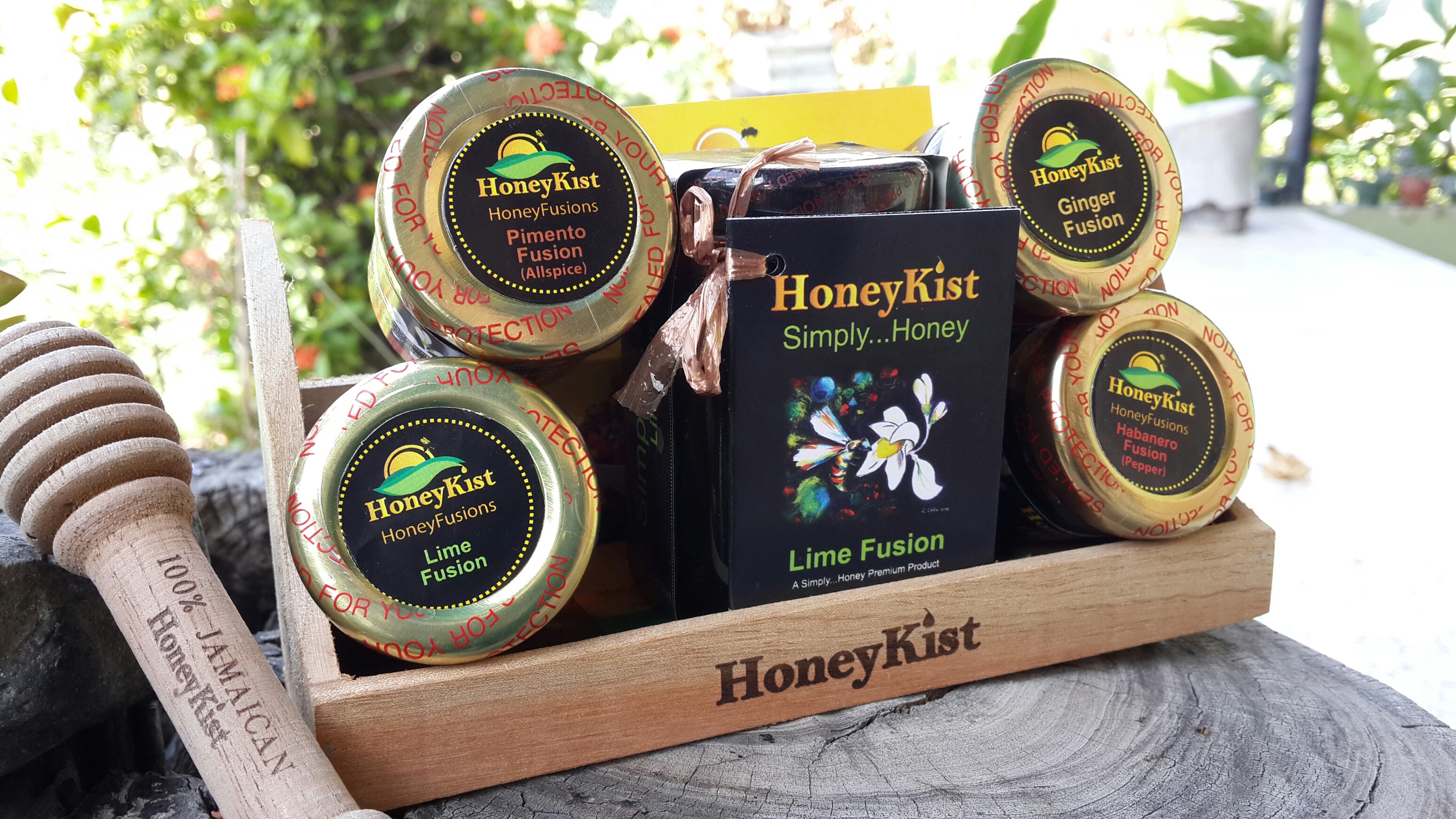 BEE DISTINCTIVE!
Flavoured Honey Fusions are also available in a line of Distinctive GIFT BOXES.
BEE GOOD!
"From "BEE TO BOTTLE" HoneyKist's 100% Jamaican Honey is not only Good, but Good for You!
BEE THANKFUL!
Our Handmade natural cedar boxes make the PERFECT "Thank You" for Clients & Customers and allow for Corporate Branding.
BEE GENEROUS!
An EXTRA SPECIAL Gift or Token for any Occasion!
BEE AUTHENTIC!
100% pure, natural raw JAMAICAN "Wild Flower" Honey.
BEE INSPIRED!
With Honey Fusions ANYONE CAN COOK like a Gourmet Chef!
BEE HAPPY!
So go ahead, CELEBRATE your Family and Friends!
BEE PROUD!
A HIGH QUALITY Jamaican brand that is all natural; healthy; convenient; versatile; unique; affordable and full of unprecedented aroma and flavor!
BEE SUPPORTIVE!
The Jamaican countryside and its LOCAL FARMERS are the sources of all our natural ingredients.
BEE SIMPLY...THE BEST!
A PROUD Jamaican born, family-owned and COMMUNITY oriented business.